Petroleum Rock and Fluids Services, Inc. (PETROLERFS) is a company offering integral consulting services to the oil and gas industry. Our range of services goes from the exploration of reservoirs to the optimization of the production of the fields throughout their useful life. We develop products and solutions that stand out thanks to their efficiency. We are a group of trustworthy, highly qualified professionals; always making sure our work meets the highest quality standards.
We have experience working on geoscience, reservoirs, production, onshore and offshore facilities as well as vast knowledge of the oil and gas fields located in the South of Mexico and offshore, on the Gulf of Mexico. Our offices, from which we offer our clients a fast response to their needs, can be found in the cities of Villahermosa and Paraiso, Tabasco.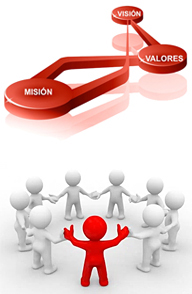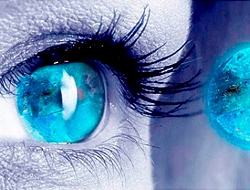 Mission:
Providing the oil industry with specialized solutions and high quality, innovative services and, through this, satisfy the business needs of our clients, complying and exceeding their demands, as well as those pertaining to the regulatory authorities regarding quality norms and environment preservation.
Vision:
We intend to be acknowledged as a leading oil service provider with products and services allowing to optimize and satisfy the needs of our clients, providing them with high technical quality tools.
Integrity: We act with strict ethic and honesty norms in all of our commercial relationships.
Commitment: Petroleum Rock and Fluids Services is focused on surpassing our client's expectations, thus earning their trust.
Human talent: We rely on a professional, skilled and knowledgeable staff. Thanks to these features our staff can develop and offer a wide rank of tasks in order to boost our client's productivity and sustainable economic development.
Openness and innovation: We are open to transformations, interpretation and analysis of new opportunities making use of our skills to come up with creative and valuable solutions.
 Responsibility: Our products comply with the premises on sustainable development and are made to meet the highest quality standards, thus guaranteeing their legal compliance and our client's policies.
Results focused: Our focus is the generation of cutting-edge solutions, technically feasible and economically profitable for our clients' problems and needs, thus helping them in achieving their corporative strategies and goals.
Communication: We think communication is necessary in order to consolidate, transmit, and share the corporative values, as well as to achieve our mission.
Respect: We value and show loyalty towards our collaborators, partners and associates. We work in an inclusive environment; always making sure everyone's ideas, talent and experience are respected.
Petroleum Rock and Fluids Services, Inc. understand we must be considered a leading organization in our field of work. We, therefore, base our corporative values on managing our projects efficiently, innovation and continuous improvement.
The relationships with our clients and suppliers are of paramount importance for open cooperation and communication. We are committed to professionally and enthusiastically respond to any need our clients and suppliers might have.
We offer high quality services and tools that ensure profits and sustainability to our clients and associates by giving added value to their productivity.
We take deadlines seriously in order to meet our clients' expectations and requirements.
We work with cutting-edge methods allowing us to boost development and efficacy in order to ensure the success of projects.

 USA
800 Town & Country Blvd.
Suite 300
Houston, TX 77024.Tel: +1 832 431 3063
Fax: +1 832 431 3001
 MÉXICO
Plaza Mallorca, Planta Alta.
Periférico Carlos Pellicer Cámara No. 204. CP: 86035.
Villahermosa, Tabasco. México
Tel: +52 1993 598 3425
info@petrolerfs.com